2010 I worked with Knop law Primary school Westerhope Primary school and Milecastle Primary school, and also the westerhope history Society, we designed and made 4 windows using different glass and techniques, with each group, the children made windows for their schools, and incorporated elements of school life, the history society used traditional stained glass techniques, photographs of theirs were used and traced onto flashed glass then they were sandblasted.
I completed a stained glass window for Westerhope community Centre in 2011 it can be seen on the community glass section.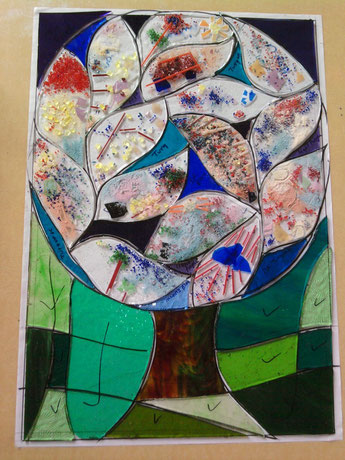 Lussac Les Eglise school France 2012
Each child made their own leaf for this glass tree, they decorated the glass with glass frit stringers and confetti, this is it before it was fired.