Redeemed
I originally designed this window to be leaded,
but as the commission never happened, and I really loved the design
I decided to make it with Bullseye glass and fuse it, with wire inclusions
It has been very experimental and I am delighted with the results.
Unlike traditional stained glass this can be hung on the wall or a window or outside!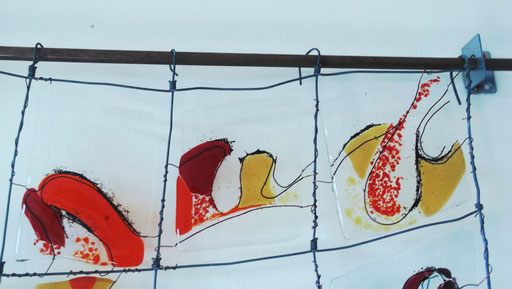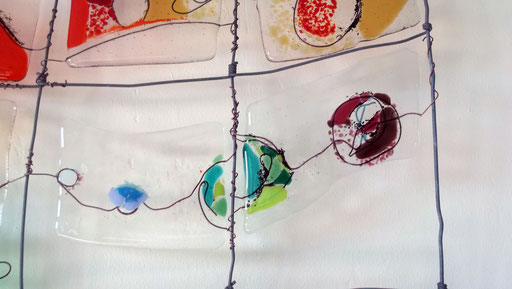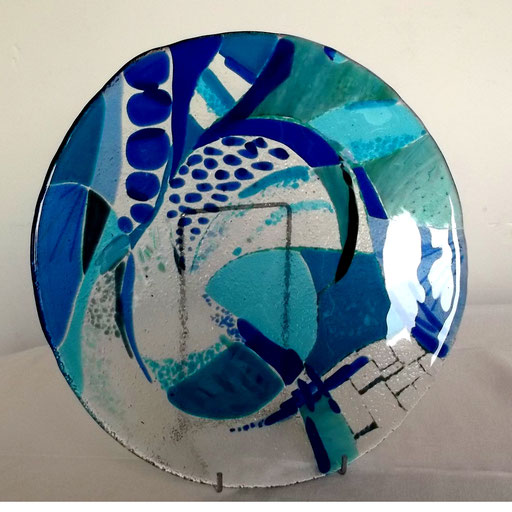 This fused glass plate is a piece commisioned as a wedding gift, if you'd like to order your own unique gift get in touch through the contact form, size 30cm prices range from 80€, this piece is 150€.